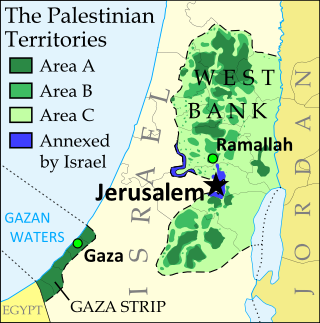 A report from the World Bank on the Palestinian economy has underlined that Israel's presence in Area C of the Oslo accords is costing Palestine dearly. The report entitled "Area C and the Future of the Palestinian Economy" stated that Palestine was losing billions annually due to the inaccessibility of the area which is the largest and richest of the three areas.
Israel has refused to gradually transfer Area C to Palestine as agreed upon during the 1993 Oslo Accords. The report stated that the standoff is costing Palestine an estimated $3,4billion annually. It tied Palestine's "prosperity" to the uplifting of the "restrictions" because "Area C is where the majority of the West Bank's natural resources lie." Israel claims that the presence of its military and exclusive control is due to insecurity and the lack of a final peace agreement.
Area C accounts for 61% of the occupied West Bank compared to 11% of Area A under Palestinian control and 28% of Area B under joint administration. The report added that Area C "would bring substantial benefits to the Palestinian economy and could usher in a new period of increasing Palestinian GDP and substantially improved prospects for sustained growth." For now, the restrictions have led to a "considerable" on the economy.
The World Bank is optimistic that if Israel leaves the area to the Palestinians and free it from other obstacles to investment and economic activity, the Palestinian government's revenues would soar by $800 million. The area is expected to have a huge potential for agriculture, Dead Sea minerals, mining and quarrying, construction, tourism, telecommunications and cosmetics.
The potential additional output of sectors evaluated by the report is $2,2billion annually and when potential value is added to it, it rises to $3,4billion.