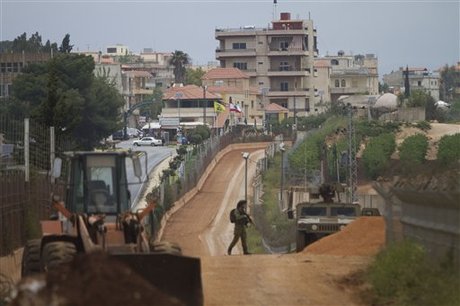 Lebanese officials are unhappy with the trespassing of an elite group of Israeli soldiers into its territory on foot. Beirut has decided to lodge a complaint at the United Nations Security Council accusing Israel of "blatant violation of Lebanese sovereignty and of UN resolution 1701," Foreign Minster Adnan Mansour stated.
The activities undertaken by the Israeli soldiers on the Lebanese territory are unknown although Israeli officials are claiming that it is for the stability of the northern border that they share. Four soldiers have been wounded by a landmine and are receiving treatments at the Galilee hospital in Nahariya. The soldiers are reported to have gone as far as 400 meters into Lebanon according to the Lebanese army before stepping on the mine.
Residents reported that Israeli flares lit up the border area shortly after the explosion took place. The explosion happened near the border village of Labbouneh according to Medias close to Hezbollah. Media reports have also confirmed the deployment of extra Israeli troops around the border area. Scientific investigators of the UN peacekeeping force have visited the area for inspection.
The last war between Israel and Hezbollah on Lebanese territory was in 2006. It was brought to a halt by the UN's resolution 1701 which introduced a ceasefire agreement. Minister Mansour is accusing Israel of failing to respect the resolution, which stated that foreign forces should not step into Lebanon without the approval of the government.
Prime Minister Netanyahu said soldiers will "continue to act responsibly to protect Israel's borders." Defense Minister Moshe Ya'alon said the soldiers were on an "operation" that will continue despite explosion. Ya'alon assured that they will learn their lessons from the explosions and study the device which was used.