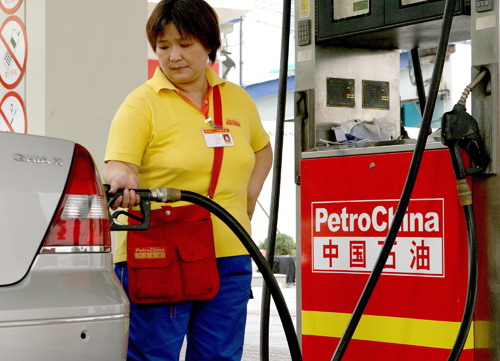 PetroChina can become the biggest investor in Iraq's oil ventures if the negotiations it is engaged in turn out to be successful. It wants to be engaged in the development of the West Qurna oilfield, 50 km northwest of the southern oil center of Basra, in partnership with Exxon Mobil. It is also negotiating to buy stakes in an oilfield run by Lukoil.
Industry sources have claimed that negotiations between PetroChina and Exxon have been concluded but an official statement is yet to be released by any of the companies. If their claims are anything to go by, it will result to the solidification of China's presence in the Iraqi oilfields.
The companies have also remained tightlipped when contacted about the matter. One of the sources has claimed that the announcements will be made in a few weeks without going into details.
It can be recalled that in March, former Chairman of PetroChina, Jiang Jiemin, stated that it could conclude a partnership with Exxon in Iraq. The West Qurna oilfield has the capacity to pump 5 million barrels per day. The teaming up of the two companies who are also the world's two most valuable listed energy firms could give them and Iraq a major role in the global oil market when two phases of the project is completed and operating at optimum capacity.
PetroChina is also in partnership with British Petroleum at the Halfaya and al-Ahdab oilfields.
Iraq had an ambitious target of producing 12 million barrels by 2017 but the lack of infrastructure and security has obliged to revise it to 9 million by 2020.