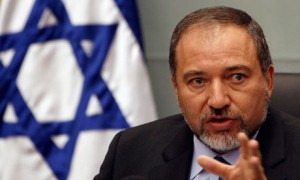 Avigdor Lieberman, former Israeli foreign minister, has called for stricter measures against Hamas, after the Israeli Air Force bombed several targets in the Gaza strip, in reaction to the ceasefire breach by the six rockets fired into southern Israel.
Liebermann wants the military to make a "thorough cleansing" of the Gaza Strip and bring it under Israeli control. The former foreign minister said that air strike operations have proven their limits and warned that Hamas is not willing to negotiate with the Jewish state.  According to him, Israel needs to "seriously consider conquering the Strip" if it wants to avoid the high risks involved in leaving it under Hamas control. Lieberman said that there is a possibility of "Hamas having aircraft and hundreds of missiles that will reach beyond Tel Aviv" by 2015 if the current situation continues.
The government has not commented on Lieberman's statements but finance minister, Yair Lapid, termed them as "irresponsible." Mr. Lieberman was number two on Netanyahu's electoral list during elections last January, and currently holds the post of chairman of parliament's foreign affairs and defense committee. The government has however reacted to the bombings from the Gaza Strip by closing the crossings at Kerem, Shalom and Erez between Gaza and Israel. The spokesman for the Gaza City-based Palestinian Center has criticized the decision for Human Rights, Jaber Wishah, as "collective punishment."
Israeli army officials believe the Islamic Jihad group, a small militant faction currently at loggerheads with Hamas, fired the rockets. But Israel said Hamas, which has controlled the Strip since seizing power there in 2007, bears overall responsibility. The bombings from the Strip were not claimed by any militant group.