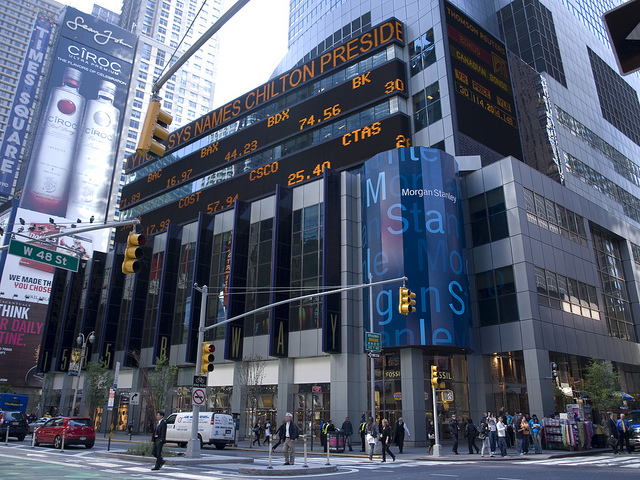 Morgan Stanley Capital International (MSCI) added Qatar and the United Arab Emirates to its list of emerging markets benchmark, as part of a reclassification process that led to a rise in the stock exchange of the two countries.
MSCI's decision is a major step for the gulf countries to become a destination for equity investment in the long term, with expectations that it could lead to almost half a billion dollars being attracted to each country. Moreover, it would change the perception of the gulf countries under the eyes of the foreign investors.
The announcement rose Dubai's index to 1,6% while Abu Dhabi's benchmark recorded a 2,7% rise, its biggest one day gain since December 2009. MSCI's decision will come into effect in May 2014 but Qatar's inclusion did shock some analysts. They criticize Qatar for being inflexible with foreign ownership, but MSCI responded that it was content with the will for reforms by the state.
Antony Mallis, CEO at Securities & Investment Co (SICO) in Bahrain believes that the decision will make "some institutional investors from outside the region to lose their inhibitions and in many ways faulty thinking." Sebastien Henin, portfolio manager at The National Investor in Abu Dhabi said the decision will not have the same impact if it was announced "before interest and liquidity picked up to drive the current rally on UAE bourses."
Although the upgrade is associated with major foreign investment projects, traders and fund managers prefer not to necessarily continue rising in coming days on the MSCI decision and be cautious about the poor global climate for emerging markets. Egypt and Morocco didn't get positive remarks. Egypt risks exclusion from the emerging market index while morocco was dropped to frontier market status.