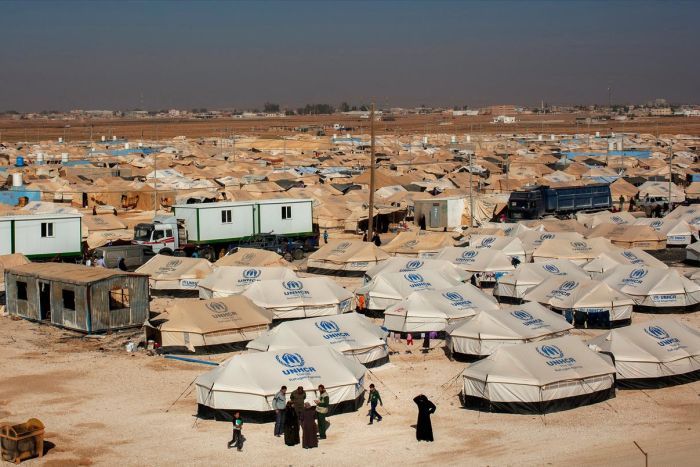 The UNHCR has reiterated calls to ensure international protection to the Syrians who will seek refuge in neighboring countries, pointing out that as violence is worsening inside their country, it is expecting growing numbers of people will continue to seek safety and assistance across international borders.
"We call on all parties to protect civilians and allow safe passage for those wishing to flee," said UNHCR spokesperson Melissa Fleming who encouraged all countries, not just those bordering Syria, to keep their borders open to offer protection to Syrian refugees.
The UN agency commends the neighboring governments of Lebanon, Jordan, Turkey and Iraq for hosting over 1.5 million Syrian refugees so far and recognizes the heavy burden the refugee influx is placing on their societies, she said.
UNHCR fully acknowledges the legitimate concerns of neighboring countries, but it is essential that civilians fleeing violence have access to safety under all circumstances also in accordance to international law, she said, calling on the international community to provide urgent and robust support to refugee hosting countries and humanitarian operations to enable them to continue to receive and address the growing needs of Syrian refugees. These countries should not be left to shoulder the burden alone.
The UNHCR and its partners are stepping up efforts and appealing for new funds to support the refugee population with a full range of life-saving and life-sustaining assistance, the spokesperson said.
Meanwhile, the World Bank announced Friday a special package of $150million in financial support to Jordan which is hosting more than half a million Syrian refugees, an influx that is affecting the livelihoods of the host communities while access to public services and basic commodities is under pressure.
The World Bank assistance, to be finalized over the coming weeks,  will take the shape of a program of emergency support to help the Jordanian authorities finance public service expenditures associated with the influx of refugees from Syria. The program could also be used to support household staples like bread and cooking gas. In addition the Bank will leverage donor support to strengthen service delivery in municipalities that are hosting the majority of Syrian refugees.
According to UNHCR figures, the number of Syrian refugees has exceeded 1.5 million with about 11,455 refugees registered in North Africa.