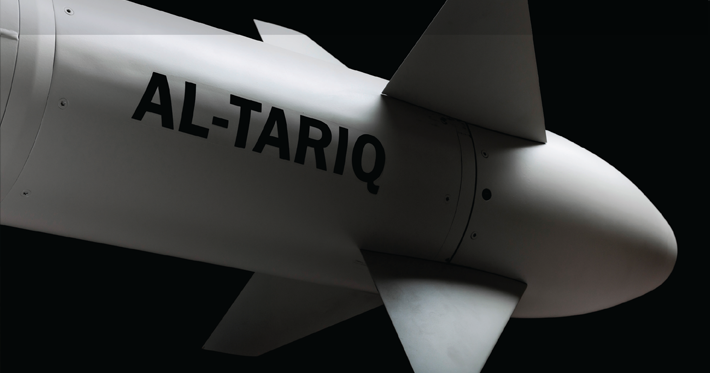 A precision-guided munition, made part of a United Arab Emirates- South African joint venture, has completed tests successfully, it was announced earlier this week.
The precision-guided munition (PGM), dubbed Al Tariq, was developed by Tawazun Dynamics, joint venture between South African State-owned missile and unmanned air vehicle company Denel Dynamics and UAE company Tawazun Holdings.
The PGM has "successfully" executed a difficult mission profile during a flight test evaluation, when the weapon was used against a laser-designated target, said Tawazun Dynamics in a press release.
The weapon has a 40 km range in its standard version, and a 100 km range in long-range version said Tawazun Dynamics, adding that the PGM, whose precision is independent of its range, can also be programmed to attack targets from specified directions and using different dive angles.
The weapon effectively scored a direct hit and the "miss distance" was less than half-a-metre, said the release which gave information on the test detailing the direction of the PGM, the flight path, the target area, and the dynamic calculations made.
"Al-Tariq provides the user with all-weather, day or night operational capabilities, utilizing Global Positioning System/Inertial Navigation System guidance. Increased targeting accuracy can be achieved by using an Imaging Infrared with complete Automatic Target Recognition capability, or a semi-active laser seeker," the company said.
The joint venture was set up in September 2012 for the development, manufacturing, assembly and integration of precision-guided weapon systems. Tawazun Holdings detains a 51 percent share in Tawazun Dynamics and Denel Dynamics a 49 percent share.