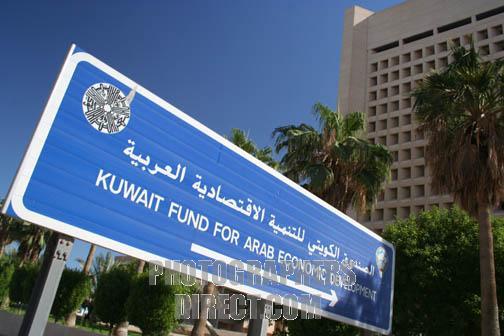 The deputy director general of Kuwait Fund for Arab Economic Development, Ghouneimane El Ghanem, is on a working visit to Mauritania where he met with Prime Minister Dr. Mohamed Ould Moulaye Laghdaf.
EL Ghanem said his visit is in line with the Fund's assurances to continue participating in the Islamic republic's economic development projects by offering loans, grants and subsidies. He said that the discussions with the prime minister also centered on the "deep discussions on the relationship" between them.
Besides the meeting, two credit agreements equivalent to around $31,5million were signed with the finance ministry. These credits will be channeled towards projects aimed at uplifting the social and economic state in the government's fight against poverty and promoting self sufficiency.
One of the projects is to increase sugar production in the country in order to reduce its importation. Sugar is considered as staple food in the country. The managing director of the sugar firm, Ould Zeine Dy, was also a signatory to the agreement. The project consists of an agricultural and industrial complex for the plantation and harvesting of sugar cane and the production of about 106,000tons of white sugar per annum, in addition to various sugar cane byproducts.
The acting Minister of Finance, Minister of Economic Affairs and Development, Thiam Djombar, claimed that the concessional credit for the agricultural component of the sugar project production falls within the government's policy framework to boost economic growth through added value. He said the agreement reflects the depth of relationship shared between the leaders of both countries.
The Deputy Director General of the Kuwait Fund reminded the parties at the signing ceremony that the agreement is aimed at achieving food security, create employment opportunities and ensure the supply of local markets high consumption products.