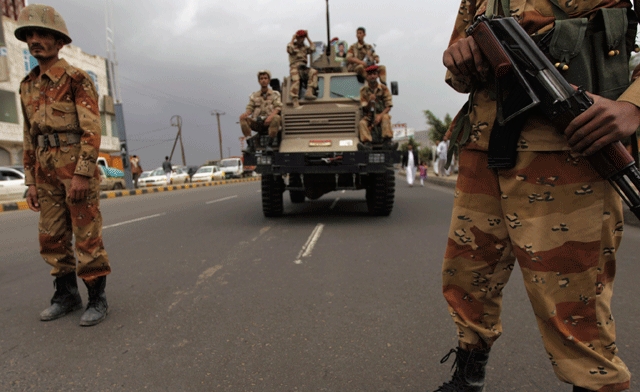 Yemen witnessed over the past few months a series of kidnappings targeting foreigners. Eight months ago, a Red Cross French worker was abducted. The act was followed by the capture of a Swiss national in the port of Hodeida. The most recent kidnapping happened this weekend when three foreigners, an Austrian man and a Finnish couple, were abducted in central Tahrir Square in broad day light. This part of Sana is situated just few meters away from many governmental buildings mainly the Ministry of defense, and was known as the safest place in the country especially because of the strong military presence.
The crowds that were rallying in the square were surprised to see such an act taking being
Place in this highly secured square and when they tried to prevent the gunmen from taking away the foreigners, they were threatened with Kalashnikovs. The three foreigners were forced into a black car and no news was heard from them since then. It has been reportedly said that the two men that were kidnapped were Arabic students in Sana whereas the third woman just arrived the day before to visit her husband, settled in the country.
Many media outlets are speculating that this criminal act might have been perpetrated by al-Qaida, although there is no clear evidence to prove the involvement of the terrorist network. Nevertheless, these kidnappings are signs that security in Sana is declining with the fast increase in crime such as murders, car-jacking and the tribal vendettas that are new to the city unlike other parts of the country where it is a common act. Tribesmen in Sana are actually displaying more and more their automatic weapons in this time of Yemen's political life where the transition government has planned to start a "national dialogue" next year.