Avigdor Lieberman: Would he leave or not…?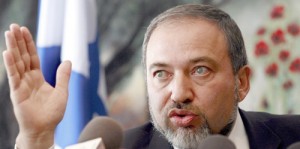 Avigdor Lieberman, the actual foreign minister of Israel promised to the Knesset that if any indication was made against him he would resign without hesitation. ON Thursday after a long prosecution that was held against him he was charged of receiving confidential information about another investigation that was being made on him. With his lawyers he had announced that the law did not force him to resign and it seemed he would remain at his office. However the parties that were present at the Knesset when he made the promise 4 years ago seemed determined to oblige him to stand down by using a high court ruling.
The prospect of being forced to stand down by a high court ruling appears to have persuaded him to change his mind. However this resignation just a month before elections might have some effect in the coalition party he formed with actual Prime Minister Binyamin Netanyahu. Since his emigration to Israel almost 30 years ago, Lieberman has had a very close attachment to Netanyahu. At the beginning he was even part of Netanyahu's party Likud succeeding even in being his chief of staff at some point before forming his own party Yisrael Beiteinu which is supported by many Russian emigrants.  Their union would have allowed them an easy win. Since Lieberman is the most important electoral asset of Yisrael Beiteinu, the remainder of the campaign would be damaged if he is put on the sidelines so he still stands as an MP and continue being part of the joint list of their two parties. If they are elected, he will have the choice between three offices: the foreign ministry, the treasury or the defense ministry.
Short URL: https://me-confidential.com/?p=6307
Posted by
Peter Mulvany
on Dec 17 2012. Filed under
Headlines
,
World News
. You can follow any responses to this entry through the
RSS 2.0
. Both comments and pings are currently closed.