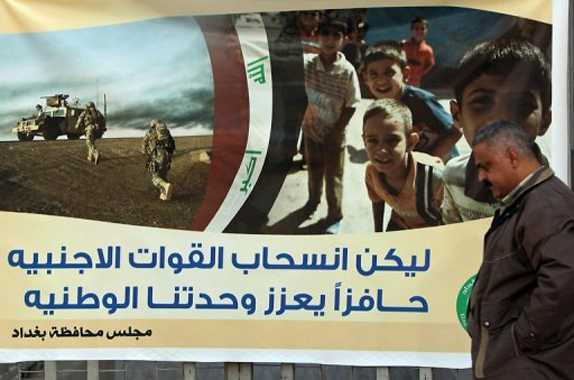 This Sunday marked the anniversary of the day the United States army left Iraq. When they did, the country was divided between Shiites and Sunnis. The conflict was mainly illustrated when Prime Minister Nuri Kamal al-Maliki, a Shiite, issued an arrest warrant on terrorism charges against the Sunni vice president, Tariq al-Hashemi; forcing the vice president into self-exil first in the Kurdish north and then Turkey.
A year after these events, Iraq is again thorn between two armies, one under the command of the central government in Baghdad and the other loyal to Kurdish regional government in the north that has been wishing for a long time now to obtain its independence. These past few days a clash is occurring in Tuz Khurmatod, an area that has vast potential oil wealth in the northern part of the country. It is a zone of mixed ethnicity, where Arabs and Kurds are fighting for power. The event that worsens the tension happened a month ago in this city. When police agents tried to arrest a Kurdish man, a gunfight started with security men who were under the Kurdish regional government. Following which a man died and many others were wounded. In response, the Iraqi prime minister, sent troops in the area followed immediately by the dispatch of soldiers called the Peshmerga that defends the semiautonomous northern Kurdish region led by President Masoud Barzani.
According to analysts the tension is rooted in the rivalry between the two leaders that are trying to oust one another from the Iraqi political arena. Fearing that another war might erupt in the region, Americans have deployed efforts at mediation which up till now could not bring resolution. Instead on Tuesday, the Prime Minister and the President sent more soldiers in the crisis area accusing each of doing it first.