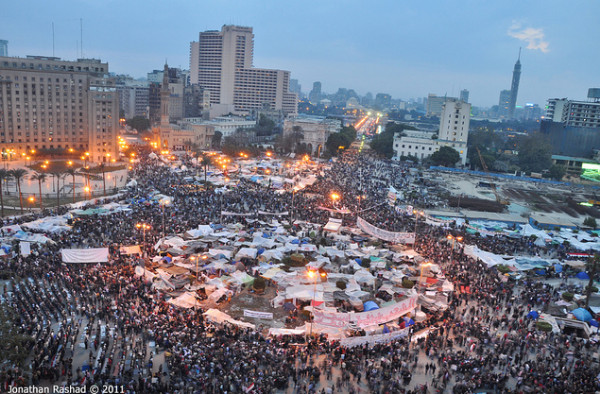 Mahmood Sharif Mahmood, an advisor at the Gulf state's ministry of foreign trade has given reasons why the UAE has put a temporary halt to its investments plans in countries hit by the Arab Spring. He said that they are waiting for their situations to settle down before any solid investment project there.
"The UAE must choose [countries] where the benefits exceed the costs or where the improvement in terms of trade is the highest," Mahmood said, adding that the country has the option to become a "pivot" in multiple economic clusters that include the Asian and Chinese markets as well as the EU-Mediterranean and the GCC.
He said that the country is closely evaluating the countries hit by the Arab Spring as they continue to formulate their investment strategy and assessing risks. He also admitted that Gulf businesses in these countries have been struggling well before the beginning of the uprisings.
Mahmoud declared that "fears between Arab states that one country might dominate the other have obstructed trade relations between them." This according to him has led to projects being halted such as the Dubai Internet City and Dubai Media City in Algeria; although the one in Malta went on. He described Morocco as a country which offers "attractive elements" for Gulf investments.
The Arab uprising may have changed the investment map in the region with countries hit by the Arab Spring seen to be of higher-risk and the Gulf states being on the low-risk and offering abundance of investment opportunities.
In an effort to help the Arab spring countries, the G-8 launched the Deauville Partnership which includes Arab states such as Saudi Arabia, Qatar and the UAE. The partnership is also aimed at helping Jordan, Morocco and recently Yemen overcome their economic hardships.