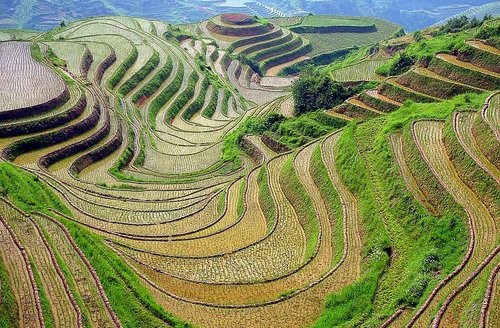 A major agricultural development program will be undertaken by the International Fund for Agricultural Development (IFAD) to promote the country's agricultural sector. The project has been allocated a budget of around $75 million.
Arrangements are now underway for the project to begin according to one of the International Fund for Agricultural Development delegates in the country, Omer Zafar who serves as the Programme Manager in Yemen. He made these remarks during a meeting with the country's agricultural and irrigation minister, Farid Mujawar. The minister was delighted with the progress already made with regards to the project and praised the role being played by IFAD in advancing the agricultural sector of the country, as he reviewed the challenges deterring such development.
The development program will be targeting certain governates such as Dhale, Dhamar, Lahj, Baidha and Hodaida with the hope of improving the practices of their agricultural techniques, livestock, infrastructures and develop agriculture as a whole. During the meeting, Mujawar and Zafar discussed the progress of the IFAD-funded agricultural projects in Yemen, including the community resource management project in Dhale governorate and the rural development project in Dhamar governorate.
However, not all the required financial needs have been gathered by the International Fund for Agricultural Development. As of now, the institution has mobilized only a little below half of the required estimated budget, $35 million to be précised, and is still searching for funding to cover the project's financing gap, stressing that the project would assist in enhancing the agricultural development that would strengthen the food security in Yemen.
The country has been focusing more on revenues generated from its crude oil exports and port taxes. It is now trying to diversify its economy with the IFAD program and reduce its food shortage.