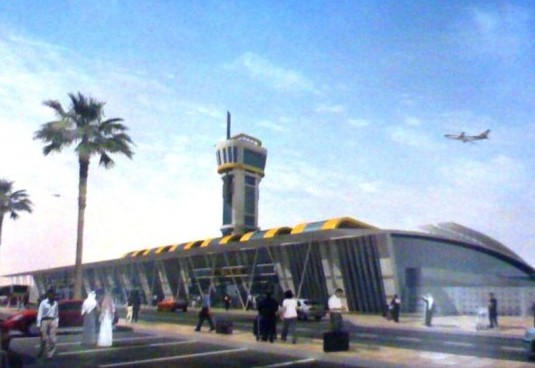 The airline industry has been massively developing in the MENA forcing the airports to expand in order to keep up with it. Iraq is not left behind in developing its infrastructure as it struggles to attract more investment into the economy. The government is inviting international tenders to bid for the construction of the the Middle Euphrates Airport at Karbala before the end of the year according to a senior provincial official.
The airport has been designed to accommodate a total of up to 6 million passengers in its first phase and most of them will be pilgrims visiting Karbala and Najaf each year. The project will include the construction of terminal buildings, a runway and aircraft gates. Passenger handling capacity will increase to 12 million per year in the second phase and 20 million when completed. The airport will be developed in three phases.
According to, the head of the Construction and Strategic Planning Committee in the provincial council, Dr. Abbas Hassani, the design was done by Aeroports de Paris Ingenierie (ADPi) and it will be built on a total surface area of 45,000 square meters at a cost $42 million . He added that "the Iraqi ministry of transportation will invite offers next month." Upon completion of its development cycle, the total cost is estimated to be equal to $3 billion.
The airport is also considered to ease the movement of people to the Holy City of Karbala and investments for the three provinces nearby, Dr. Asaad Acode professor of business administration at Baghdad University opined.
Iraq has four civilian airports, including one at Najaf. The largest is Baghdad International Airport; the others are at Basra and Mosul. Two more airports are at Erbil and Sulaymaniyah in Kurdistan.