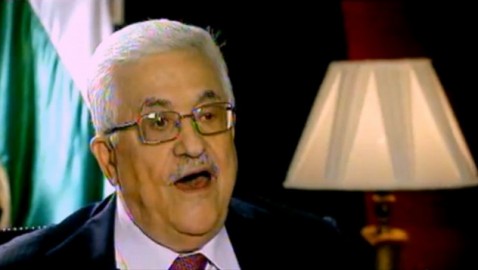 During an interview on Channel 2 News, President Mahmoud Abbas response to a question saying "I want to see Safed. It's my right to see it, but not to live there," has led to widespread criticism and demonstrations. He also said that "Palestine now for me is the 1967 borders, with East Jerusalem as its capital. This is now and forever … This is Palestine for me." He however explained himself when heavy criticism started.
Safed was occupied by Israel in 1948 and Abbas's remarks have turned his own population against him although he was applauded by the Israelis. More than 4 million Palestinians live as refugees and critics warned that Abbas's opinion does not represent the view of the Palestinians who considered him to be a traitor after those remarks. Ismail Haniyeh, the Hamas ruler in Gaza, in a released statement stated that they were not willing "to give up an inch."
Israel's president, Shimon Peres, hailed Abbas comments as a "brave and important public declaration" and described him as "a real partner for peace" who knew that "the solution to the Palestinian refugee issue cannot be in Israel's territory and to the detriment of Israel's character." Former Prime Minister, Ehud Olmert, said Abbas is the person "to talk to… in order to resolve the bloody conflict… that has gone on for too long."
However, Abbas redress himself by saying it was a "personal position" and that he "never gave up the right of return." He insisted that his comments were selectively quoted.
Prime Minister Netanyahu responded that Abbas's stance can only be clear during negotiations. "If Abu Mazen (Abbas) is really serious about advancing peace, then from my perspective we can sit down together immediately," he said.