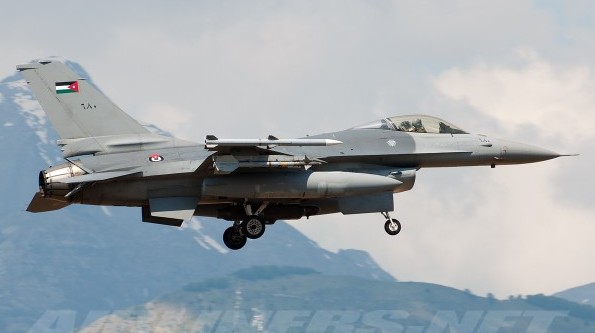 Jordan's Royal Air Force's national air command, control and communications infrastructure will undergo a major modernization process to be done by Lockheed Martin Corporation. The project which is worth $26 million was awarded to the company by the US Air Force under the foreign military sales contract.
Jordan is a principal Arab ally to the US and its military has been enjoying good relationships with one of the world's most powerful army; which has been helping it develop its military capacity despite concerns over a possible violent spillover from neighboring Syria's ongoing civil war.
The modernization project will help it to further defend its airspace and ensure air sovereignty. According to a statement released by Lockheed Martin, they affirmed that they will be providing the Jordanian Royal Air Force with an integrated, real-time air picture across multiple command centers and many remote sites to better protect the country's airspace with an improved situational awareness of its airspace at all times.
One of the major systems to be put in place is the Omnyx system which combines sensor, voice and data communications to provide interoperability throughout the Royal Jordanian Air Force and other elements of Jordan's armed forces. Lockheed's John Nikolai who serves as the director of C4 Systems for Lockheed Martin's Mission Systems & Sensors business said "Omnyx serves as the backbone for information flow among command centers, enabling Jordanian military personnel to track and identify aircraft, evaluate any threats, and initiate or monitor airborne engagements."
Therefore, the system will be easing the country's effort to detect incoming air traffic and also provide the capabilities needed for airspace management, air sovereignty and air defense missions.
Although government officials preferred to stay tight-lipped about the deal, the U.S embassy in Jordan confirmed it.