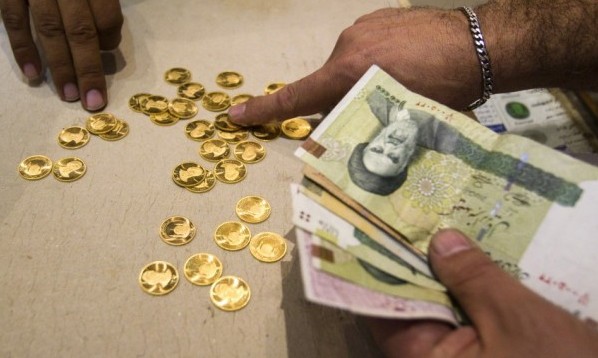 In a move to assure the stabilization of its economy, Iranians won't be able to send gold and golden coins out of their boundaries from now. The government is trying to limit its flow out of the country as it tries to stabilize its currency due to the economic sanctions.
According to customs official Mohammad Reza Naderi, their exportations "has been banned" before precising that "according to law, (the export of) coins made from precious metals has until now not needed a permit from the central bank, but current economic conditions have resulted in a decision to require a license from the central bank for the export of these goods." He said that due to the fluctuations of exchange rates and "challenges in the field of foreign trade," such an economic policy was needed.
Iran's currency has been undergoing serious depreciation as in less than a year and a half; it has already lost two-thirds of its value against the US dollar in the open market. This had led to the citizens converting their rials into dollars and euros; which the government decided to curb by restricting Iranians' access to hard currency and rationing the dollars which it supplies to companies and individuals through the central bank and an official foreign exchange centre.
The new policy is seen as measure to avoid people turning to gold in substitution to hard currencies and to force them to keep their savings in Iran. The country is not a major gold producer or exporter and by the end of 2011.
It had $106 billion gross official reserves according to figures provided by the IMF. Official data from Turkey suggests nearly $2 billion of gold was sent to Dubai on behalf of Iranian buyers in August 2012.