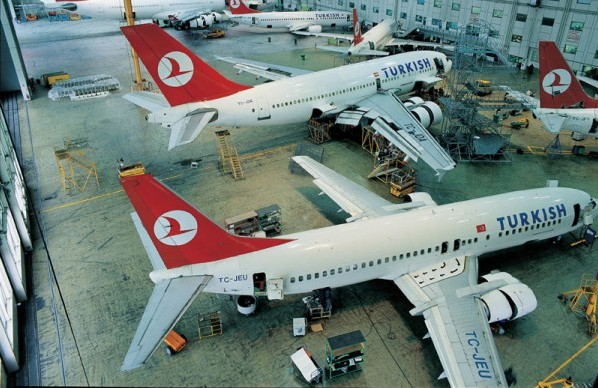 Turkey's flag carrier, Turkish Airlines, is eyeing an expansion project to double its fleet in less than a decade. Despite the economic crisis, the company has been expanding and a look at its figures shows that the demand is high unlike other airlines in the region. It reported about 21% growth in the first nine months of this year from a year ago.
The airline company is hoping to raise funds for its expansion through an Islamic bond which could be within a one-year period according to its chief executive officer, Temel Kotil. Although they are still studying other financial possibilities, the CEO highlighted that they will be taking into account a cheaper offer from the market. He did attest that the amount will be in "multibillion" because of the kind of machines they will be going after.
More than 203 destinations are in the books of the airline with a fleet of 200 aircrafts. A majority of theses aircrafts are made up of narrow body jets and the company is contemplating on bringing in new aircrafts having wide bodies and long hauls such as the Boeing's 787 Dreamliner and Airbus's competing A350 within a year and a half, CEO Kotil said when talking about the future plans of the airline.
A deal concerning six Airbus A380s or Boeing's competing 747-8 jumbo planes are waiting for the approval of the board but CEO Kotil assured that by 2022, there fleet will be probably be more than 400 aircrafts.
The Turkish Airline is already ranked as the eighth largest carrier in the world and it is continuing to grow after beaming unaffected by the global credit crisis. It has been doubling frequency or adding on routes where other carriers are cutting back.