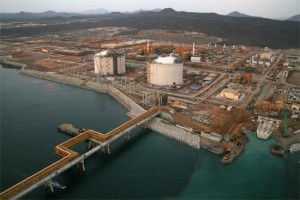 After the bomb attacks on its pipeline with no one claiming responsibility, liquefied natural gas is once more making its way to the port for export. Last month, the pipeline which is tasked with transporting Yemen's liquefied natural gas pipeline was sabotaged by individuals thereby forcing the country's unique liquefied natural gas terminal to bring a halt to its operations. It is the feed pipeline to the terminal.
Happily enough for the Yemenites and its customers, ship tracking data have shown that the terminal has started the exportation of liquefied natural gas this week. According to ship tracking data on Reuters, a Korean liquefied natural gas vessel called the K. Mugungwha arrived at Yemen's LNG terminal near Balhaf on Wednesday, after the laden Provalys tanker set sail from the Gulf of Aden facility on Monday for India. Total France which oversees Yemen's LNG was unavailable for immediate comment on the matter. Three South Korean companies hold stakes in the export facility.
However, the public and members of parliament have been calling for the revocation of the liquefied natural gas agreement with South Korea because they believe that a two decade agreement which obliges Yemen to sell its gas at a fixed price of $3.20 to South Korea should at least be revised if not cancelled because it is detrimental to the country.
Yemen's LNG export Facility is the largest-ever industrial project in Yemen and it cost a whopping $4.5 billion. Launched in 2009, it has a capacity to supply 6.7m tons annually supplied mainly to GDF Suez, Total and Korea Gas Corp under long term contracts.