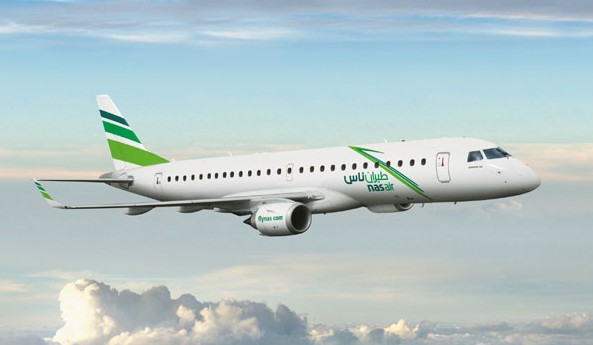 Saudi Arabia's national carrier, Nasair, has entered into a code sharing deal with the Etihad Airways in destinations especially across the MENA. The deal covers 26 destinations and awaits the approval of regulatory officials.
It will enable the Etihad Airways to put its 'EY' code on Nasair flights between the Saudi cities of Jeddah and Medinah and its home base of Abu Dhabi while Nasair will place its 'XY' code on Etihad flights between Abu Dhabi, Karachi, Islamabad, Lahore, Peshawar, Colombo, Dhaka, Kuwait, Jeddah, Riyadh, Dammam, Tehran, Beirut, Bahrain, Muscat, Jakarta, Amman, Damascus, Basra, Baghdad, Erbil, Khartoum, Cairo, Tripoli, Istanbul and flights operating to Europe, the Americas and South East Asia.
Nasair is trying to expand its connections and has recently been active in finalizing deals concerning global distribution systems in a bid to set out for new destinations and services. The code sharing agreement is among the projects of the company to balloon its coverage. Nasair's CEO, Francois Bouteiller, said the deal is "one of many strategic projects being delivered over the coming months within Nasair to expand our network and distribution" before describing Etihad as one of the fastest growing major airlines in the world.
Etihad Airways hugely benefits from code sharing agreements with other airlines too. It already has 38 under its belt. James Hogan, Etihad's president and CEO, said the agreement was part of their plans "to connect air travelers with key destinations on our network and those of our partner airlines." The CEO added that they are willing to invest more if the right opportunity arises before hinting that their revenue for this year could surpass $5bn for the first time. The airline generated $281m in revenues from partnerships in the first half of 2012.