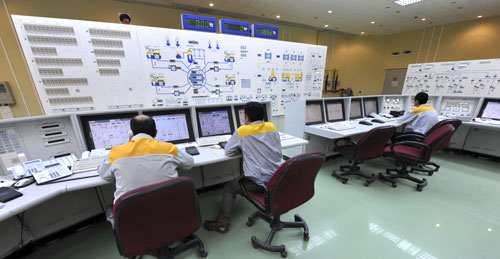 Iran's controversial nuclear program has resurfaced. This time around, Tehran is accused of destroying evidences at the Parchin military site. The site has been clouded with suspicions and the United Nations nuclear inspectors want to visit it as part of their investigation into suspected weapons research.
The governing board of the International Atomic Energy Agency (IAEA) were told by senior U.S. diplomat, Robert Wood, that "Iran has been taking measures that appear consistent with an effort to remove evidence of its past activities at Parchin," as they prepare to vote for another resolution due to Iran's refusal to halt its nuclear enrichment. He further accused Iran of "systematically demolishing the facility that has been identified by the IAEA as meriting inspection at the Parchin site," thereby willingly hindering the task of the IAEA and the objective of its mission.
The IAEA suspects Iran has conducted explosives tests in a steel chamber at Parchin, possibly a decade ago, and has repeatedly asked Iran to grant it access to the facility but the latter smashed such allegations as "ridiculous" as it declares Parchin to be  a conventional military site. According to a copy of US diplomat's statement during the closed-door board session, he challenged Iran to make the site accessible to the IAEA "if it has nothing to hide there."
With reference to satellite images, Western diplomats have for several months claim that Iran is cleaning the site of any evidence of illicit nuclear activity, by tearing down buildings and removing soil.
Iran has been criticized for not being "engaged seriously and without preconditions in talks aimed at restoring international confidence in the exclusively peaceful nature of its nuclear programme" by the IAEA as it still maintains that its nuclear programme is peaceful.