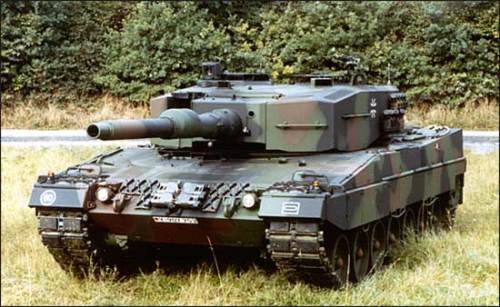 News is circulating that Qatar is thinking of purchasing up to 200 tanks from Germany at an estimated price tag of almost 2 billion Euros. German Chancellor, Angela Merkel, has already given a green light to the deal according to reports as the deal is believed to be in its late stages.
The Leopard-2 tanks are modernized main battle tanks made by Defense Company Krauss-Maffei Wegmann as an updated version of the same tanks used by West Germany during the early 1970's. Officials from the company have already made their way to Qatar to finalize discussions of the possible deal.
It can be recalled that Chancellor Merkel experienced heavy criticism from members of her party and those of the opposition when a deal with a Middle Eastern country was concluded at the beginning of the pro-democratic protests which marred the Middle East and North Africa.
The deal has to be authorized by the Germany's Security Council which is composed of the Chancellor and prominent ministers. Sitting over the Qatar purchase is yet to be discussed in the council but reports have that Chancellor Merkel and the Economic ministries have thrown their weight behind Qatar.
The Kingdom of Saudi Arabia has also shown interest in buying the Leopard-2 tanks at amount of almost 100 million Euros for 600-800 of them.
The Leaopard-2 tanks are considered to be the world's most powerful battle tanks and Doha wants to get its A7 model designed for urban combat with features to shove aside barricades, turn tight corners and detect and destroy snipers. It has powerful air conditioning to suit fighting in hot deserts. Qatar is being criticized for its poor Human tights standard it stop the deal.