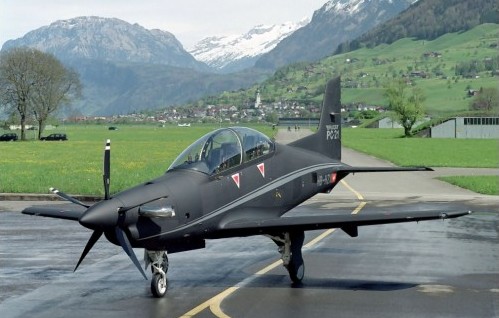 The Qatari government has purchased 24 Swiss-made PC-21 military training planes for its newly created air force academy looking forward to provide world-class training for young pilots.
The deal worth over $600 million includes advanced ground-based training tools, logistical support and maintenance. The PC-21 trainer aircraft is a single-engine turboprop with a tandem cockpit. It has a maximum speed of 428 miles per hour and can fly up to 38,000 feet. It is currently used by the air forces of Switzerland, Saudi Arabia, United Arab Emirates and India.
The first PC-21 plane of the 24 fleet is scheduled to be delivered by Pilatus Company to the Qataris by mid-2014.