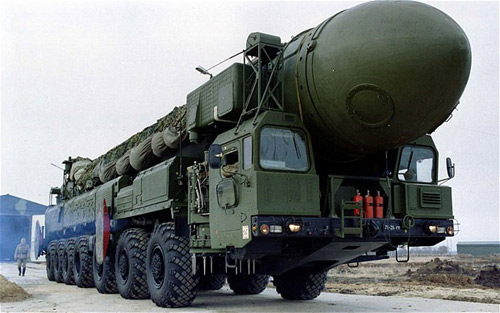 Qatar, the world richest nation harboring the largest U.S. military base in the Gulf region, has been placed under the protection of the U.S. missile defense shield.
According to some U.S. press reports, the Pentagon is currently busy working to establish a mobile interceptor missile radar station in Qatar to botch up and thwart any Iranian rocket attacks.
The deployment of this highly advanced mobile radar system in undisclosed location in Qatar takes place as geopolitical tension is building up over Tehran's nuclear program and threats to close the Strait of Hormuz, a strategic passageway for a fifth of the world's oil and tanker traffic.
Israel and Turkey, NATO member, have already installed similar radar stations having a range of 4,300 km. With these three radar sites, this defense system can detect any missiles launched deep inside Iran from northern, southern or western Iran. It is also linked to interceptor batteries throughout the region and to U.S. ships that have high altitude interceptor rockets.
Top U.S. Generals and military strategists mull extending this missile umbrella to the United Arab Emirates and other oil-rich Arabian Gulf countries.