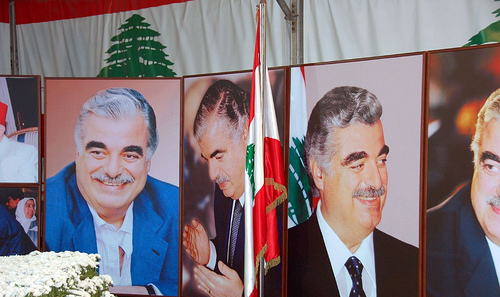 The Special Tribunal for Lebanon has publicly announced a tentative date for the beginning of trials of the four suspects accused of taking part in the preparations and the successful killing of the late Lebanese Prime Minister, Rafik Hariri, who succumbed to a suicide attack in 2005 along with more than 20 people. The Special Tribunal for Lebanon is an international court established to try those accused of having a link to the killings.
The announcement of beginning the trial on the 25 of March 2013 was welcomed by the tribunal's spokesman. He said that "the setting of a provisional date for trial by Judge Daniel Fransen is an important judicial step on the road to trial." The suspects are still not under custody but the special Tribunal for Lebanon is the unique court internationally given the possibility to hold trials in absentia.
The fours suspects are Mustafa Badreddine, a Hezbollah commander and a bomb maker, Salim Ayyash, coordinated the Bombings while Hussein Anaissi and Assad Sabra manipulated a video to attach the bombings to another group according to the charges.
Hezbollah has promised never to hand over its members to the tribunal because it dubs it as a conspiracy of a Jewish and US collaboration. Its leader, Hassan Nasrallah, has boasted that the suspects will never be found.
Hariri's killing in 2005 sent the country into a series of political crises which ended into street battles in May 2008 and almost pushed the country to the brink of civil war.