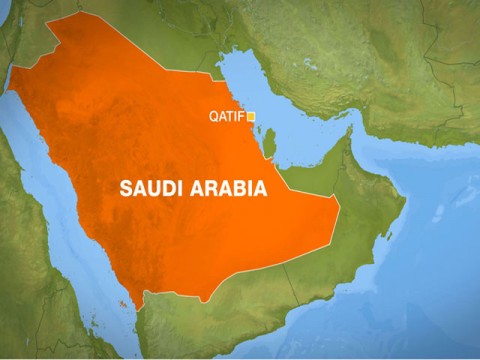 Saudi Arabia has seen the largest demonstration after the shooting and arresting of Sheikh Nimr al-Nimr, a prominent Shia cleric and anti-government activist, since the November and December ones. The event happened in the eastern city of Qatif during the day and the demonstrations were organized in the evening which was interrupted by security forces leaving two people dead and a dozen of people injured.
Sheikh Nimr al-Nimr is seen as many to be the voice of the minority Shia living in the Kingdom as he was described by an official of the Adala Center for Human Rights, Alk, as someone who always delivered "very hot" speeches and "always attacking the government."
He is said to be arrested on his way from a farm to his house according to his brother with blood stains visible near his car. It was reported by the Saudi Press Agency that he was engaged in a fire exchange with the security forces before being wounded on his thigh. The government has been criticized for being flexible with the Shias and being the opposite with the Sunnis; driving people to conclude that it acted under pressure to end what many considered to be unofficial impunity.
Sheikh Nimr al-Nimr became very active in recent months and has been under the Interior ministry's radar during all this time. Shias make 10% of the Kingdoms population and they have been looked down upon for high profile posts. Saudi Arabia has been able to avoid an Arab Spring of its own although demonstrations were held. The oil sector is also concentrated in the Eastern province.