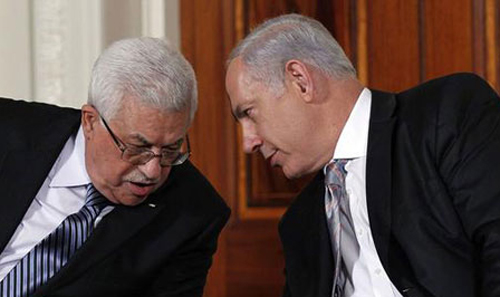 This week has been tense between Israel and Hamas as the latter continues its attacks despite a cease-fire deal being reached. For once, Israel didn't retaliate as it often does in the past. On the other hand, Palestinian activists held a demonstration in front of the country's Attorney General ahead of an official visit from neighboring Israel.
The activists were calling for the arrest of Shaul Mofaz, Israel's vice prime minister ahead of his weekend visit to discuss means of restarting negotiations. They accuse him of committing "war crimes against the Palestinian People" and have called on the government to avoid meeting with him. An independent journalist and serving as an organizer for the demonstration, Ali Abidat, said Mofaz was "responsible" for the killings in Gaza, West Bank and Lebanon as he ought for his arrest in Palestine on Sunday, and subsequent trial. The demonstrators call themselves "Youth who love the nation."
Israel didn't share a word about it but Palestine said the reunion was asked for Mofaz but stressed that questions relating to the peace plan project will not be negotiated because Israel is yet to honor the required conditions for negotiations to begin since it last took place in 2010. Israel wants negotiations to begin without the settlement freezing and retracting back to the 1967 border conditions.
The main objective of Mofaz's visit is believed to be aimed reviving the neglected peace talks. The reason why there are protests opposing his visit is because he was a former defense minister who also served as the chief of staff of Israel's armed forces and now heads the Kadima party which recently joined Israel's ruling coalition. He is seen as the man who ordered the killings of their compatriots by the protesters.