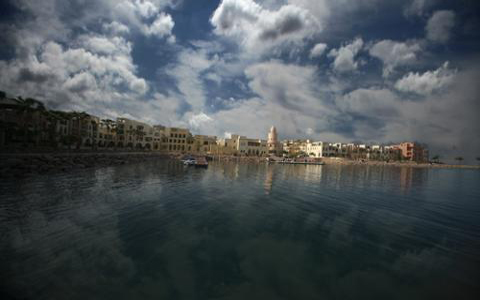 The king of Jordan met up with investors in the Kingdom at the Aqaba Special Economic Zone (ASEZ) to discuss issues concerning investments and especially the hurdles when he was on a visit to Aqaba to evaluate the state of investment projects in the free zone. During the fruitful exchange with the investors, suggestions were forwarded to the King to overcome their challenges and the role of the government in easing the burden on them. He equally manifested his support to them with the hopes that the expansion of their businesses will help in acquiring social development in Aqaba, provide job opportunities and help in alleviating poverty in Jordan.
The king emphasized on the necessity of a well structured partnership between public and private sectors. Investors were also asked to promote Aqaba as a big tourist destination in the Middle East. The newly appointed Prime Minister, Fayez Tarawneh, assured the investors on the government's behalf that they can count on them to make some of the difficulties coming from the government's end a thing of the past while signaling that the economy has suffered from regional events. Investors present at the meeting are involved in businesses concerning real estate, logistics, ports, maritime transport and tourism, and industrial sectors.
According to a Royal Court statement, the King laid the cornerstone for the new port in the southern part of Aqaba during his visit. The construction of the new port is aimed at making the Aqaba Port a maritime hub in the region equipped with materials that are in accordance with the international standards.