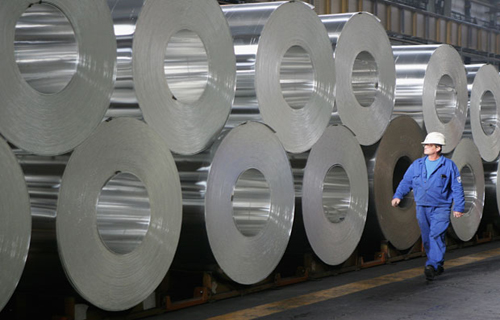 After signing two different contracts with a US firm and SMS Siemag AC, granting them various roles with different agreements necessary for the accomplishment of an aluminum plant, the Saudi Arabian Mining Company Ma'aden has concluded a third signing with roles different from the ones above.
It has just recently been announced on Sunday, through a bourse, that there has been a $1,5 billion deal between the Hyundai Energy and Construction Company and the Saudi Arabian Mining Company. The Hyundai Company is tasked with construction of an aluminum refinery in Saudi Arabia's Eastern province. The developmental project is part of the second phase of an integrated aluminum complex with an allocated budget of $10.8 billion.
According to Ma'adens' Aluminum strategic Business Unit, the project is part of the government's ambitions to have one of the largest and cheapest completely integrated industrial complex. Ma'aden holds 74.1% of the complex's stakes and 25.1% goes to Aloca Incorporation, a US based company. They are the two companies building the plant under a joint venture which has to be finished in late 2014 with an annual production capacity of 1.8 million metric tons of smelter grade alumina.