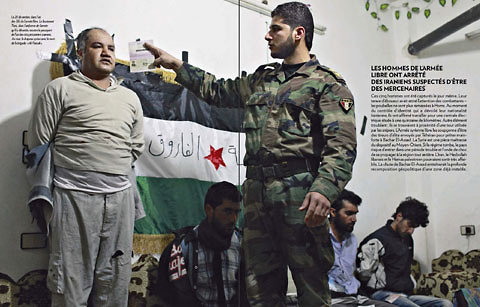 There are hopes that the 11 Lebanese men kidnapped in Syria will soon be on their way home according to Lebanon's Foreign Minister, Adnan Mansour. He acknowledged that the negotiations with the abductors are going on and they have been positive for the moment. He said that "a splinter group of the armed Syrian opposition" is having the men as captives and that by "God willing, the Lebanese will be released very soon".
The captives were part of the pilgrims who were travelling to Lebanon from Iran through Syria. Shortly after entering Syria from the Turkish border, they were stopped by armed men who freed the women and hanged on to the 11 men remaining.
An eyewitness said the armed men claimed to be members of the Free Syrian Army. They told them that the abducted men will be used as levies to free their fellow combatants languishing in government jails. An official from the Free Syrian Army has denied all links to the abduction and accused the government of being behind the act. It condemned the action and emphasized that such acts don't fall under the values of their revolution.
The pilgrims are Shia Muslims. Frustrations and anger has already led to demonstrations in Lebanon. Daily activities have been affected by it. Hezbollah's leader, Hassan Nasrallah, called upon the general public to refrain from demonstrations other than peaceful ones in a televised message to appeal for calm.
Reports are also emerging that some Iranians have also recently been abducted after entering Syria through Turkey.