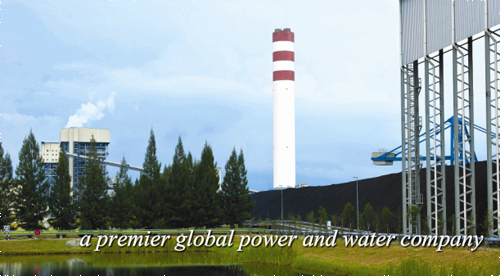 Sold in 2006 through a public tender by the government of Bahrain, the Hidd Power Company was bought by the GDF Suez Energy International and Sumitomo Corporation, a consortium of International Power. The International Power has recently officially announced the sale of 40% stake to Malaysia's largest independent producer, Malakoff International; which is a subsidiary of Malakoff Corporation Board -after it won the bid.
According to Bahrain's regulations, no company should be in possession of more than 30% of the country's power and water sector capacity. It is a measure taken to limit the monopoly and the concentration of such an important domain.
The International Power used to own 70% of the Power Company but Bahrain's regulatory requirements forced it to such an action therefore reducing its stake to 30%. 40% now belongs to Malakoff and the rest goes to Sumitomo.  Its fusion with GDF Suez Energy International in February obliged it to sell such a share in order to be in accordance with the Gulf state's regulations. The 40% stake is believed to be sold at $113,4 million, although neither side released a statement about the worth of the deal. The agreement was signed in April.
Bahrain heavily relies on this plant because of its capacity. It serves as a source of power and desalination of water with a contacted capacity of 929MW power and 90 MIGD of the latter. Almost 40% of the water supply and 62% of the country's supply originate from this plant therefore making it one of the kingdom's biggest independent projects. It is contracted by the government until 2027.
Malakoff is now present in five MENA countries namely the Kingdom of Saudi Arabia, Jordan, Oman, Algeria and Bahrain.