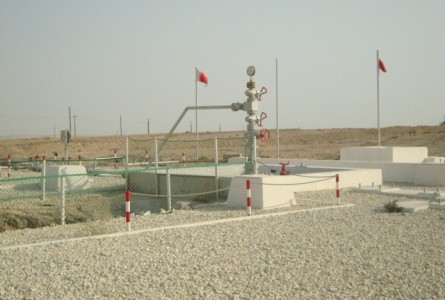 Bahrain has taken a bold decision to modernize, expand and raise the standard of its oil and gas industry in order to maximize its effectiveness. An investment of US $15 billion in oil and gas industry over a period of two decades to come was announced by the Bahraini Oil Minister, Abdul Hussein Ali Mizra, during a conference in Bahrain. The plan is in line with Bahrain's developmental projects as it will provide employment for the citizens.
The $15 billion investment plan entails the expansion of the refinery and the gas output capacities. The Gulf state has planned to set aside an amount ranging from $6 to $10 billion for the expansion project of the Bahrain Petroleum Company (BaPCo) refinery capacity from 260,000 barrels per day, as it does now, to more than 400,000 barrels per day. With regards to increasing the gas output, the Minister announced that by year 2024, Bahrain should be at 2.7 billion cubic feet per day.
Heavy oil reserves in the country are estimated to be around a billion barrels, 15% of which can be drilled out but through modern drilling equipments, the production can be increased. Although a recent deal has been signed to begin offshore drilling, the minister cited that the oil production will not automatically increase and he gave a projection of 7 years from now.
$300 million has been dedicated to deep gas drilling in the investment plan with the hopes that will allow the expansion of the industry furthermore.
Bahrain has two oil fields. The Bahrain field, discovered in 1932 and it is the oldest in the gulf, and the Abu Safah which it shares with the Kingdom of Saudi Arabia.