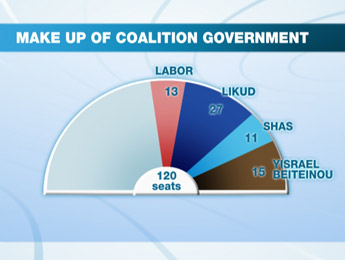 Much seem to be going on in Israel with uncertainty clouding most of them. The Prime Minister is calling for elections a year earlier as usual and the appeal of the two prisoners was rejected by the Supreme Court.
Netanyahu is advocating for elections to be held in September because he thinks remaining in power for another year and a half is not a wise decision as of now. He believes Israel needs to be redressed because the current political environment is unstable and backed by "blackmail and populism". After a meeting with his cabinet members, 4th September has been set aside for the elections. The date needs to be approved by the Knesset, Israel's parliament, a feat which is not likely because some of the members are demanding the change of the Tal Law before discussing about the elections. Declared unconstitutional by the Supreme Court, the law permits ultra- Orthodox Jewish seminary students to skip obligatory military service. Political parties like the Yisrael Beiteinou, Kadima and Independent parties are pushing for a change while religious parties prefer the Tal law to remain untouched. Religious parties are important in Netanyahu's actual government.
On the other hand, Israel's prison and detention centers are facing the dilemma of Palestinians under their custody. Mass hunger strikes are being held in protest against prison and detention conditions. The High Court has rejected an appeal by two prisoners against their administrative detention – held without charge or trial. The judge however reminded the prison authorities that they could be released based on a legal clause with regards to their state of health. Their lawyer and the Israeli group of Physicians for Human Rights (PHR) showed their dissatisfaction with decision taking into account the conditions of the two.