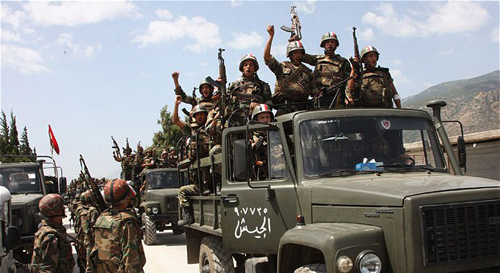 The advanced team of the UN monitors concluded a formal agreement with the Syrian government aimed at making the Annan plan successful and in the same vein, facilitate the execution of the tasks of the monitors without undermining Syria's sovereignty. The team and the Syrian government each has its roles and responsibilities outlined.
The Secretary General of the United Nations, Mr. Ban Ki-Moon, concedes that not all the points highlighted on the Annan's peace plan are being respected but at least there is room for development and hope for peace as soon as enough UN monitors arrive in Syria. He is advocating for 300 of them to be in place for a period of three months. The international community and the United Nations, in particular the Security Council, are divided over the decisions to make about and the actions to carry out in Syria.
The recent meeting held in Paris by the "Friends of Syria" which was downplayed by Russia and China discussed about the steps to take in case of an imminent failure of the peace plan. Russia's foreign minister, Sergei Lavrov, has called on them "to abandon the rhetoric of self-fulfilling prophecies". Russia and China continue to veto further sanction proposals on Syria at the Security Council which is set to meet and discuss again next week.
Slowly but surely, the team of observers continues on their mission. The government forces are still being accused of targeting the protesters and vice versa.  The international community is debating in between stricter sanctions and arms embargo, financial and material support of the rebels or to put all hands on deck for the Annan's peace plan to be the solution to the crisis.