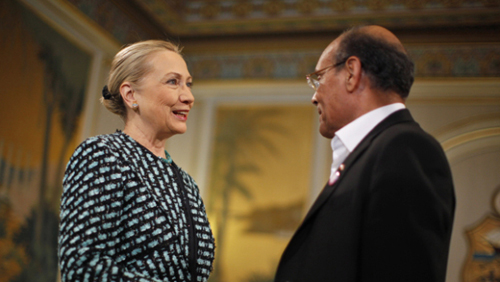 The new Tunisian government will receive a $100 million grant donated by Washington to help the North African country pay off its debts.
The U.S. financial assistance, which needs to be approved by the Congress, "will go directly to debt that Tunisia owes the World Bank and African Development Bank", says Secretary of State Hillary Clinton
This short-term fiscal relief will allow the Tunisian government to fund "its priority programs, accelerate economic growth and job creation", adds Mrs. Clinton, noting that the United States is negotiating a separate package in which Washington would offer loan guarantees to raise hundreds of millions of dollars in capital for Tunisia.
"As Tunisia progresses into the next phase of its historic democratic transition, the United States is working to help accelerate economic growth that benefits all, ensure that democracy delivers for the Tunisian people, and to help Tunisian businesses "large and small" become engines of job creation", stresses Mrs. Clinton.