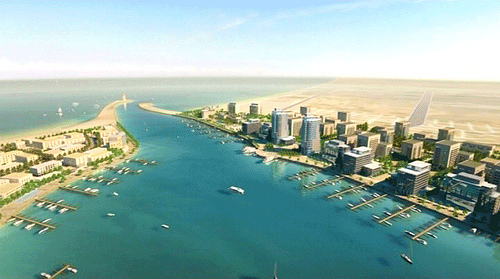 Tunisia is planning to build a giant financial centre at Tunis Bay in a bid to attract foreign investors seeking growth opportunities in emergent markets.
Dubbed Tunis Financial Harbor (TFH), this landmark project, to cost about $ 3 billion, will be carry out over 500 hectare area and help create 16,000 local jobs, both during the construction phase and afterwards.
TFH will include four key clusters, a corporate centre, investment banking & advisory centre, an Insurance centre and a wide array of professional and other support service firms.
Turkish DEMTAS group has chosen to carry out this integrated project to include also a variety of residential and commercial components, in addition to schools, touristic attractions, a top-notch healthcare facility, a marina and an 18-hole golf course.