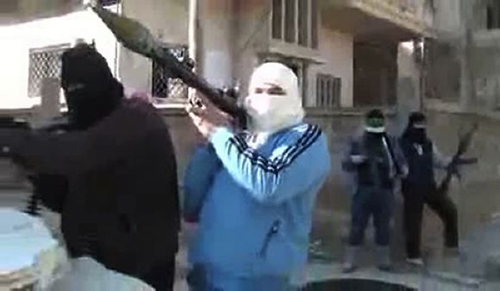 Some Arab countries, including Saudi Arabia, Qatar and Kuwait, have urged the international community to arm opposition fighters in Syria where they face systematic and relentless shelling from government troops.
Frustrated with ongoing diplomatic efforts, Riyadh and Doha have expressed readiness to help Syrian opposition military forces, while Kuwaiti parliament passed a resolution calling on the government to provide weapons to the rebels and cut diplomatic relations with Damascus.
For its part, the Syrian National Council has announced the formation of a "defense ministry" that would unify and coordinate the armed resistance against autocratic regime of Bachar Al Assad.
In Washington, over 50 prominent congressmen have urged the United States to "take immediate action" against the Syrian regime, saying that Washington & its allies should help the Syrian opposition by providing them medical aid & weapons to enable them defend themselves.
However, the Obama administration continues to advocate a cautious approach, saying that arming the Syrian opposition could fuel a civil war and insisting that the economic and diplomatic pressure is the best way to bring in changes in Syria.