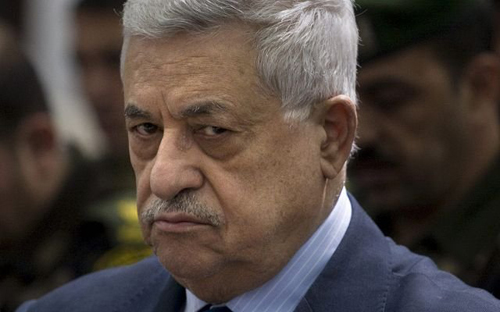 Palestinian President Mahmoud Abbas will visit this week Egypt & Qatar within the frame of an Arab tour to inform Arab leaders on latest developments of Palestinian cause, stalled Mideast peace talks, ongoing expansion of Israeli settlements and inter-Palestinian reconciliation efforts.
According to presidential spokesman Nabil Abu Rudeineh, talks of Mr. Abbas with Egyptian & Qatari officials will also focus on the formation of a new Palestinian government.
The Palestinian Fatah and Hamas movements have agreed lately in Qatar on forming an interim unity government led by Abbas, the president of the Palestinian Authority based in the West Bank, while the isolated Gaza enclave is controlled by the Islamist militant group.
Unity talks between the two rival Palestinian movements have failed many times in the past years.
Mr. Abbas is expected Thursday in Cairo on a two-day visit. Later on, he will head for Doha wherein he will address an international conference on the dangers facing Jerusalem and the urgent need to preserve its Arab-Islamic character.