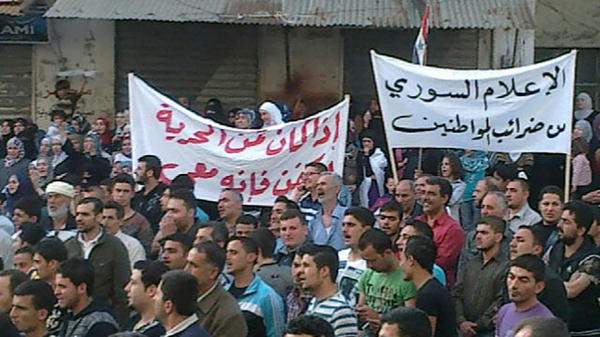 Damascus has denounced Qatar's proposal of sending Arab troops to Syria to help end the 10-months of bloody violence and clashes between government forces and protesters.
Syrian Foreign ministry expressed "deep astonishment" over such a proposal which it flatly rejects, saying Arab troops' deployment would only "worsen the situation, undermine joint Arab work and open the door for the foreign interference in the country's affairs.
"The Syrian people reject all forms of foreign interference in their affairs under any pretext and they will confront any attempt to undermine Syria's sovereignty and its territorial integrity", says the foreign affairs in a press release.
However, Syrian opposition calls for urgent UN intervention to stop the killing of civilians, saying the Arab league mission has failed to achieve that goal.
Syria still counts on the support of Russia and China at the UN Security Council to veto any intervention. In the Arab world, the regime of President Bachar Al Assad is backed by Iraq and Algeria, affirming hat Damascus is "making efforts in compliance with the League peace plan".
For UN secretary General Ban Ki-moon "the situation in Syria has reached an unacceptable point". He urged the Security Council to respond with "seriousness and in a coherent manner."
In Washington, US president Barack Obama, who met Tuesday with king Abdellah of Jordan, has blasted the Syrian authorities' crackdown on demonstrators, saying "we continue to consult with our allies to step up international pressure to force the current Syrian regime to step aside so that a more democratic process and transition can take place.