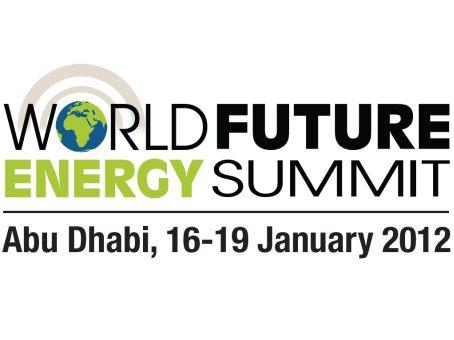 The 5th World Future Energy Summit (WFES) opens on Monday in Abu Dhabi to discuss key global issues relating to energy policies, development strategies, commercial incentives and industry-related challenges and trends.
The WFES 2012 brings together more than 60 ministers from 50 countries representing the Gulf region, the Middle East, Indian Subcontinent, Asia, Europe, North America and Africa.
Nearly 150 renowned speakers and energy experts will address key issues in renewable energy including solar and wind, energy efficiency & security, sustainable development and environment protection.
The four-day summit features debates, exhibitions of latest innovations in renewable energies, clear technologies market and ministerial panels focusing on sustainable energy, actions to ensure universal energy access and the role of governments in building a global clean energy economy.
The Summit is a platform for decision-makers, energy professionals, businesses and consumers to exchange views, foster dialogue and explore the possibility of making partnership projects.