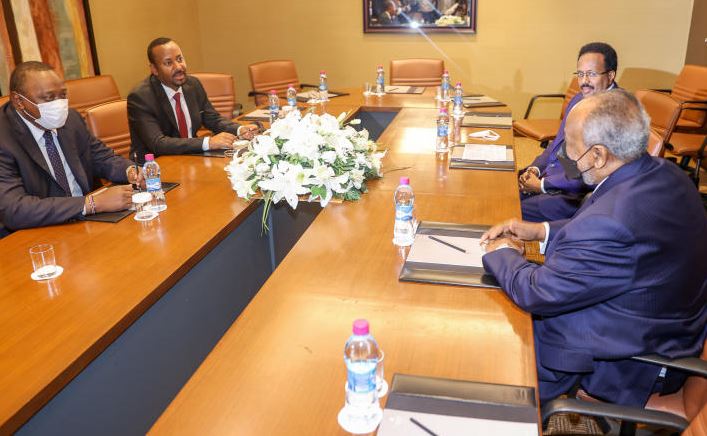 Faced with a particularly turbulent end of the year in the Horn of Africa, the regional authority of Igad held an extraordinary meeting Sunday in Djibouti, in the presence of the chairman of the African Union commission, to discuss the security challenges ahead. Tension was palpable between East African leaders, including the Ethiopian and Sudanese leaders, whose forces have been fighting each other for the past few days at the border.
"The Horn of Africa is in a special situation today, it faces more than one serious threat. Words signed by Moussa Faki Mahamat, chairman of the African Union (AU) commission that opened the summit in Djibouti.
An observation contrary to that of the Ethiopian Prime Minister, who praises strong regional stability. For it is about him, Abiy Ahmed, that it was mainly about this Sunday: the Intergovernmental Authority on Development (Igad) was waiting for his explanations on the crisis in Tigray, which has been going on for more than a month and a half.
The conflict has spilled over into Sudan. First with the arrival of more than 50,000 refugees, and then this week with clashes at the border between Ethiopian militiamen and the Sudanese army, killing at least four people.
Sudanese Prime Minister Abadallah Hamdok took the opportunity to reiterate that one of the founding principles of Igad is the peaceful resolution of conflicts through dialogue. A reminder when his proposals for mediation were twice rejected by Abiy Ahmed.
The other burning issue for Igad is the severing of ties between Nairobi and Mogadishu. The Somali and Kenyan presidents met on the sidelines of the summit.