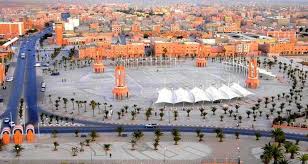 U.S. president Donald Trump announced on Thursday the United States' recognition of Moroccan sovereignty over its Sahara, dealing a hard blow to the polisario separatists and their Algerian supporters.
"Morocco recognized the United States in 1777. It is thus fitting we recognize their sovereignty over the (…) Sahara", said President Trump in his Tweeter account.
"Today, I signed a proclamation recognizing Moroccan sovereignty over the Western Sahara. Morocco's serious, credible, and realistic autonomy proposal is the ONLY basis for a just and lasting solution for enduring peace and prosperity", underlined the U.S. president
He also announced that Morocco and Israel have agreed to normalize relations. The North African Kingdom would thus become the fourth Arab country after the United Arab Emirates, Bahrain and Sudan to normalize relations with Israel.