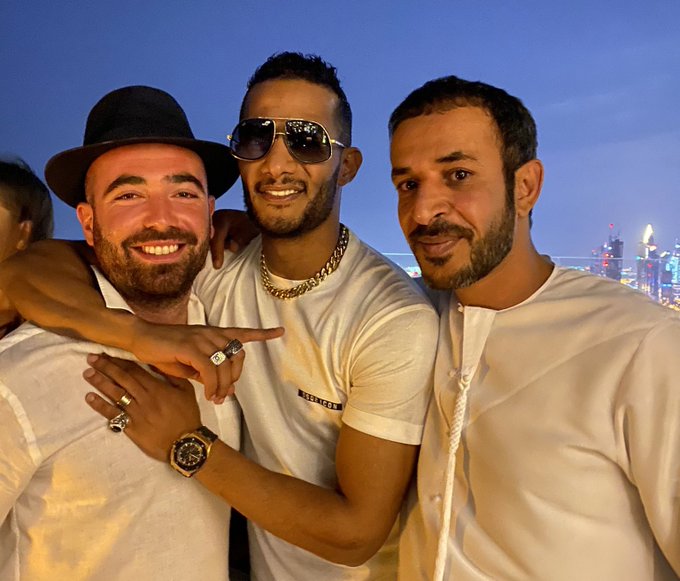 A popular Egyptian singer will stand trial next month following public backlash that ensued in the wake of the publication of photographs that revealed him mingling with several Israeli celebrities in the United Arab Emirates, UAE.
Mohamed Ramadan, 32, one of Egypt and Arab world's leading singers and actors will be in court on December 19 following a lawsuit by Tarek Mahmoud who reportedly accused the Egyptian artist of causing "offense to the Egyptian people" with the pictures, which sparked charges on social media of "betraying" the Palestinians.
Ramadan stirred controversy over the week-end after he appeared in a first photograph posted on Twitter by Emirati journalist Hamad Al Mazrouei with a caption reading "The most famous artist in Egypt with the most famous artist in Israel, Dubai brings us together."
The shot later deleted also featured Israeli singer Omer Adam. The picture however got further traction after it was retweeted by the State of Israel's Arabic Twitter account under the caption "Art brings us together."
Another picture of Ramadan with Israeli soccer player Diaa Sabia; first Israeli to sign with an UAE team, went viral and attracted a lot of condemnations. The hashtag "Mohamed Ramadan is a Zionist" was launched and trended widely on Twitter. "You've lost your audience", one comment according to Israeli media reports, read, on Ramadan's page.
"No to normalization" said another, and "All Palestinians should stop following you." The Egyptian artists association has suspended the 2019 All Africa Music Awards prize winner's membership until he is questioned.
Ramadan in reaction to the public anger, posted a photo of himself with fans, saying: "There is no room for me to ask everyone about his identity, color, nationality, and religion."
Egypt is the first Arab countries to have established diplomatic ties with Israel, in 1979, but the public has been hostile to Israel, in the connection with the Palestinian cause.
The UAE in September became the third Arab country after Jordan, to thaw ties with Israel. Bahrain and Sudan also followed suit.