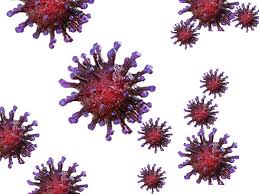 Morocco's King Mohammed VI has ordered the creation of a 10 billion dirham ($1 billion) fund to upgrade health infrastructure and help vulnerable economic sectors impacted by the coronavirus outbreak.
According to the King's office, the fund will help acquire the necessary health equipment and assist some impacted sectors such as tourism. It will help preserve jobs and mitigate the pandemic's social repercussions.
Morocco reported its first coronavirus case on March 2 and has so far reported 29 cases, and one fatality.
The global pandemic has taken a toll on the tourism sector, a key source of hard currency flow for the North African nation.
The country is Africa's most popular destination, welcoming 13 million tourists in 2019.
Morocco announced on Sunday the suspension of all international passenger flights to and from its territory "until further notice" as a precautionary measure against the coronavirus.
After it decided to close schools and universities and opted for remote learning through TV and internet, the country announced this Monday additional preventive measures, including the shutting of public baths, known as hammams, cafés, restaurants, cinemas, mosques, stadiums, gyms and other entertainment venues as part of its fight against the coronavirus.
The Interior Ministry said however that markets and convenience stores selling necessary goods and restaurants that offer delivery services will remain open.
Practically, all cases reported in Morocco came from Europe, mainly Italy, Spain, an,d France.