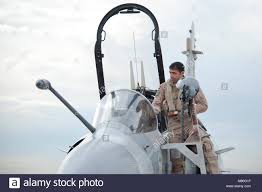 Mauritania's defense ministry Thursday debunked local media reports that the North African country will house an Emirati military base.
The ministry in a statement said Mauritania has "brotherly relations with the United Arab Emirates (UAE) based on the principle of common interests and cooperation in all fields, including military cooperation."
The remark was relayed by the state-run news agency Agence Mauritanian d'Information in reaction to widespread reports of the alleged military base to be built in the north of the country near the border with Algeria.
A visit this month by a delegation of the Emirati personnel triggered the media reports.
This is the second time rumors of the establishment of an Emirati military base in the country, are emerging. They first came to public under the rule of former President Mohamed Ould Abdelaziz who had good relation with the Arab Gulf country.
Mauritania, under Ould Abdelaziz, sent military troops to Yemen where the UAE and Saudi Arabia are leading a Pan-Arab coalition fighting Iran-backed Houthi rebels.
The UAE, very active in the Libyan crisis where it backed rebel Gen. Khalifa Haftar, has been seeking to establish military bases around the world, mainly in Africa. It has already signed a deal with regional Niger for the construction of a base.