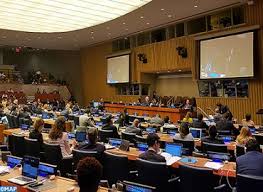 The Gulf countries have renewed their strong support to Morocco's territorial integrity and sovereignty over the Sahara before the fourth Committee of the UN General Assembly.
Member countries of the Gulf Cooperation Council (Saudi Arabia, United Arab Emirates, Qatar, Bahrain, Kuwait & Oman) have all welcomed Morocco's autonomy plan for the Sahara, describing it as a "serious and credible" initiative for the resolution of this regional conflict.
Putting aside their disagreements on a number of geostrategic issues, the GCC members have also unanimously voiced backing to Morocco's legitimate actions engaged against the enemies of its territorial integrity.
They hailed the socioeconomic development carried out in the Moroccan southern provinces and the freedoms enjoyed by the local inhabitants, saying that the autonomy plan offered by Morocco for the Sahara under its sovereignty is "the only viable and realistic" solution to this conflict.
The Moroccan plan, they added, is supported by the international community, the UN Security Council and human rights activists.
After several days of debates, the UN Fourth Committee adopted without a vote a resolution supporting the UN-led political process seeking to reach a "fair, lasting and mutually acceptable" solution to the Sahara conflict.
The Committee also urged all parties to fully cooperate with the UN Secretary General Antonio Guterres and his Personal Envoy for the Sahara Horst Köhler, and with each other, in a bid to reach a "political solution that is mutually acceptable".