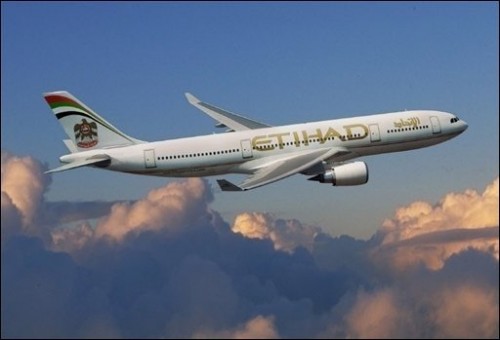 A flight of Abu Dhabi-based Etihad bound for the Indonesian capital returned to the Emirati capital airport Wednesday after a problem with one the engines was reported.
Flight EY474; an A330, was forced to return eight minutes into the long haul trip. The aircraft took off from the UAE capital at 2.57am on Wednesday, Gulf Business reports.
The airline in a statement said a technical problem in one of the engines led to return of aircraft. All passengers, whose number was not revealed, landed safely and deplaned, it added.
The aircraft has a capacity of 240 seats.
One passenger on Twitter indicated that he heard an "explosion" from the right engine soon after take-off and that the aircraft was unstable for few seconds.
Passengers were able to continue their journey on a replacement aircraft, the airline said.
This is the second time in just over two years that an Etihad flight to Jakarta has experienced issues while en route, Arabian Business comments.
In May 2016, an A330-200 faced "severe and unexpected" turbulence that left more than 30 passengers and crew injured, the Dubai-based media notes.