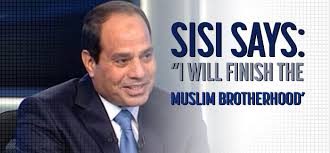 A group of fighters of the Islamic state (ISIS) who are being tries told a, Egyptian military court Wednesday that the terror group plotted two times to kill President Fattah al-Sisi. One of the plots was planned to take place in the Saudi city of Mecca.
The court according to London-based The New Arab heard 292 ISIS fighters among whom six police officers who have pledged allegiance to the terror group and formed cell.
The suspects, according to the prosecution, formed 22 terror groups with the aim of causing mayhem in the Sinai Peninsula.
The terrors groups on two times planned to assassinate al-Sisi, the prosecution noted. One plot was scheduled to take place in Mecca in Saudi Arabia during umrah pilgrimage that al-Sisi was to perform alongside with Saudi Prince Mohammed bin Nayef.
The prince was removed as heir to the throne last year in June and was replaced by Mohamed bin Salam.
The second plot according to the prosecution was to involve a cell of six on-duty police officers who were to target the Egyptian President while passing through a Cairo street.
It is unclear when the two plots were planned to take place.
Al-Sisi toppled the country's first democratically elected President Mohamed Morsi in 2013 before winning elections the following year. He won a second term in office in March.
Morsi's removal ignited the rise of ISIS in the Peninsular. The group has been battling the army and security forces. Over 200 suspected ISIS fighters have been killed in an ongoing massive operation launched by the army and police in view of weeding out the group.
At least 35 soldiers have also lost their lives in the campaign launched since early February.