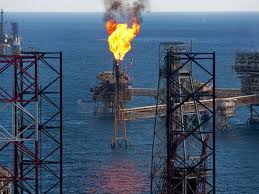 Sound Energy, the Moroccan focused upstream gas company, said it is de-risking the development of existing discovery and finalizing preparations for the exploration drill program in the company's Tendrara-Lakbir permit, Eastern Morocco.
"I am delighted to report that Sound Energy is now poised to enter a period of intensive newsflow as we de-risk the development of our existing discovery and finalize preparations for the exploration drill program," said James Parsons, Sound Energy's CEO.
"Success at TE-9, our planned first well, could unlock significant value for Sound and our partners, reduce the risk on nearby leads, and increase further our overall confidence in the broader TAGI Structural Play trend," he said.
The first well on the prospect (TE-9) is intended to drill both the TAGI as the primary target and potentially similar scale volumes in the underlying Palaeozoic as the secondary target.
The CEO's remarks came as the company announced that it has received the final Competent Person's Report (CPR) in relation to the A1 prospect in the Company's Tendrara-Lakbir permit, Eastern Morocco.
The CPR is entirely consistent with, and confirms, the preliminary CPR results previously announced by the Company on 26 April 2018, the company said in a press release.
The CPR was conducted by RPS Energy Consultants Ltd ("RPS") and is the first in a series of CPRs planned across the Company's Eastern Morocco acreage following the acquisition of new 2D seismic. This CPR is compliant with the latest SPE Petroleum Resources Management System ("PRMS") approved definitions of Reserves and Resources.
The Company plans to further de-risk the prospect through geophysical and geological analysis utilizing data acquired from additional seismic processing. Following sufficient de-risking through this analytical process, the Company intends to secure partner approvals and then commence ground works.
Sound Energy also announced receipt of Ministerial approval of the Sidi Moktar Onshore Petroleum Agreement awarded to the Company in February 2018. Following completion of further subsurface evaluation and significant inbound third party interest, the Company has now initiated a formal farm out process for its Sidi Moktar Onshore licence, Central Morocco, Sound Energy said.
The Sidi Moktar Onshore Petroleum Agreement, where the Company has a 75% operated position, covers some 4,499 square kilometres. The remaining 25% position in Sidi Moktar is held by Morocco's Office National des Hydrocarbures et des Mines ("ONHYM").