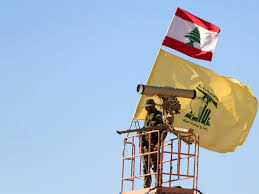 Tension is brewing between Lebanon and Gulf states after Saudi Arabia, the UAE, Kuwait and Bahrain advised their citizens against travelling to Lebanon and asked those already there to leave as soon as possible.
The move comes as Saudi Arabia and Iran trade accusations over Yemen and Lebanon, whose Prime Minister Saad Hariri announced his resignation, evoking fears for his life amid a rise of Hezbollah, Iran's ally in the Lebanese political scene.
The official Saudi Press Agency, citing an official Foreign Ministry source, said Thursday the kingdom was asking citizens who were visiting or residing in Lebanon to leave as soon as possible.
Kuwait and the United Arab Emirates also warned their nationals against travel to Lebanon via their official news agencies later in the day.
Bahrain had urged its citizens to leave Lebanon on Sunday.
The downturn in Lebanese-Saudi ties in the wake of Hariri's resignation and the recent travel warning augurs ill for Lebanese frail stability.
Analysts see tougher times ahead for the multi-religious country amid fears that it may return to the era of infighting reminiscent of the civil war that struck the country (1975-1990).
The escalation will certainly have a detrimental impact on Lebanese finances in light of the withdrawal of funds by Saudi and other Gulf banks and construction firms.
Saudi and Gulf retaliation on Lebanon, which they see succumbing to Hezbollah's grip, may affect the Lebanese diaspora which is likely to be asked to leave.
Calls for Lebanese citizens to leave the country were trending on Twitter, with a hashtag translating as "the deportation of Lebanese is a national demand" used 26,000 times by Thursday evening.
The Saudi minister for Gulf affairs has accused Lebanon of declaring war against the kingdom, and alleged that the Lebanese Shi'ite group Hezbollah was involved in firing a missile at Saudi Arabia from Yemen on Saturday.
Hezbollah's parliamentary bloc called on Saudi Arabia on Thursday to stop interfering in Lebanese affairs.
French President Emmanuel Macron Thursday paid an unscheduled trip to Saudi Arabia for talks with Crown Prince Mohammed bin Salman on "regional questions, in particular Yemen and Lebanon".
The visit took place at a time tension is brewing between Saudi Arabia and Iran, precisely over Yemen and Lebanon.